sustainability
As a company Lyons Instant Coffee is 100% committed to working in a responsible and sustainable manner. We know that we must care for, protect, and sustain todays world for future generations, and we take that responsibility very seriously.
To date, we have been working with our suppliers and producers to ensure we reduce the impact we are having on the planet. Over the past five years we have worked with our suppliers to reduce coffee waste by 0.13% of output, reduced the amount of water used in production by 40% and invested £175,000 on energy efficiency projects. In addition to reducing the resources we use, we are also driving ethical sourcing. This includes using 100% FSC certified packaging, where possible using either Fairtrade or Rainforest Alliance certified coffee (currently 42%) and ensuring our suppliers SMETA audited (currently 90%.)
In addition to ethical and sustainable sourcing, we aim to reduce, reuse, and recycle wherever possible. So far, 87% of our consumer packaging is recyclable but we are striving to achieve 100% as well as zero waste to landfill as part of our Carbon Neutral status by 2025.
For more information on our sustainable, ethical, and Carbon Neutral policies, please contact one of the team.
Sustainable Sources
We will only use coffee beans from ethical, sustainable, and responsible sources. We will never deviate from this.
zero waste to landfill
We are zero waste to landfill company and will continue to reduce our energy, water, and waste usage. We aim to reduce greenhouse gas emissions year after year with our target being Carbon Neutral by the end of 2025.
commitment to recycling
We will continue to reduce our recyclable consumer packaging from 87% to 100% by the end of 2025.
diverse staff
We are committed to building a decent, safe, thriving, diverse and inclusive team.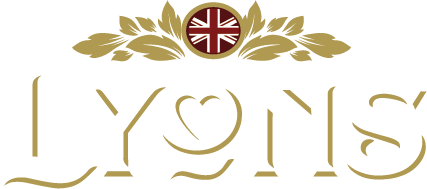 Contact us
Source4 Trading
0800 3284 515
info@lyonsinstantcoffee.co.uk